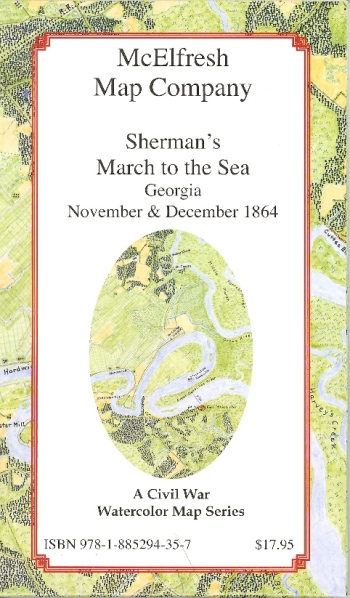 I have been looking over
this beautiful watercolor map
by cartographer Earl McElfresh. One side shows a detailed look at the area surrounding the march, and the other side features reproductions of maps used by the Union, along with historical tidbits. It's a great reference to have while reading about the march, simply because it shows a lot of the towns and communities that no longer exist. It makes it much easier to put all these different places into perspective.
McElfresh also carries
other Civil War maps
, including Gettysburg, Antietam, and Shiloh. Beyond the Civil War, they also have maps of Saragtoga, D-Day, and Little Big Horn. It's a great resource for any student of war topography.